We are pleased to offer a wide range of support services to nonprofit organizations such as grant writing, development plans, business plans, communication strategies and workshop facilitation for volunteer development including Boards of Directors.
Don't worry about the size of your group. What matters is that the individuals involved have the drive to make a difference. "Never doubt that a small group of thoughtful, committed citizens can change the world; indeed, it's the only thing that ever has." ~ Margaret Mead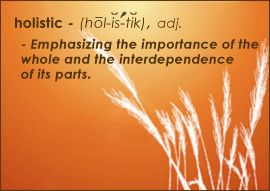 We take a holistic approach to our work together. We believe staff, volunteers, clients and other stakeholders bring unique and important perspectives to your organization. Our process taps into these groups to identify creative solutions and identify resources necessary to ensure your success.
Here are some critical organizational needs we can work on together. Please let us know if you have other needs not listed here!
FUNDING
Event Planning and Event Management
Grant Writing & Responding to Request for Proposals (RFP)
Event Sponsorship Proposals
Donor Program Development
Annual Fund Development Planning
PLANNING
Business Plan (Click here to see a Business Plan Outline)
Program Goals and Objectives
Organizational LifeCycle Analysis
Fund Development Plan
Communication Plan
RESEARCH
Potential Grant Sources and Opportunities
Donor Base Analysis
Program and Service Analysis
Historic Preservation
Collaborative Opportunities
Every organization has a story to tell
Storytelling is an important tool. Cultures around the world have used storytelling to pass on their history, to teach lessons and to preserve their way of life. Such is true for an organization. Organizations have history, ideas to share, information to disseminate and a desire to bring out the best in all people.
The world is changing 140 characters at a time
The emergence of "new" media has caused businesses and organizations to look at their messaging in a different way. Facebook, Twitter, Instagram, websites and blogging have all dramatically changed the way we communicate. Indeed, social networking is changing the world….fast! We can help identify message channels and create effective tools to communicate your important messages.
Focusing on creativity to achieve results
It's not enough to set goals and use them as your only measurement of success. Utilizing a process that taps the creativity of team members engenders a long-lasting impact on the organization. We involve staff and volunteers at all levels in a holistic process approach resulting in systemic change easy to implement.
About Fees
For decades we have worked with nonprofit organizations and small businesses and have seen the good, the bad and the ugly. Often the heart is in the right place but logistics, planning and funding don't do your passion justice.
We have extensive experience working through technical issues related to fine tuning and strengthening nonprofit organizations and small businesses. From social justice to the arts, from health care to historic preservation we can help map your success. When it comes to building a small business, we've been there!  Our experiences working to build our own businesses as well as spending many years working within a business environment gives us insights we believe will help your process.
Organizations and businesses sometimes shy away from hiring consultants because of perceived costs. Often however, a consultant can be the missing link between "getting by" and  an explosive, significant presence in your field. Fees are negotiated project-by-project because we know organizational needs vary and "one-size-fits-all" isn't real in the nonprofit world.
Fees are based on a number of factors and are determined project-by-project. Rates vary considering such factors as organizational readiness, lead-time to prepare and turn around the proposed work, the complexity of the project, the proposal's length (grant response complexity), the amount of the grant request, and the time needed to complete the assignment. Rates may also vary by the type of grant source: foundation, corporation, state or federal. For training and planning documents many factors above also influence pricing for these types of projects.
After an initial meeting to determine your needs we will send you a proposed contract and scope of work. The scope of work outlines what Pen in Hand LLC will do and what will be your responsibility. After review and any necessary modifications our work together begins!